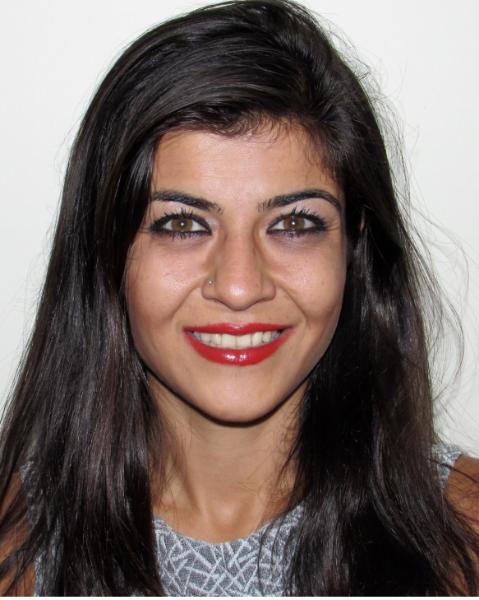 Pemberton Holmes - Cloverdale
150 - 805 Cloverdale Ave
Victoria
V8X 2S9


let's find your new home
Search for Real Estate in and around Victoria
Residential
Any
Single Family
Half Duplex
Townhouse
Condo/Apartment
Full Duplex
Triplex
Fourplex
Mobile
Modular
Lots/Acreage
Farm
Recreational
Commercial
Any
Building Only
Building & Land
Business & Leasehold
Business & Property
Business Only
Land Only
Multi-Family
Industrial
Min Price
Any Price
$25,000
$50,000
$75,000
$100,000
$125,000
$150,000
$175,000
$200,000
$250,000
$300,000
$350,000
$400,000
$450,000
$500,000
$550,000
$600,000
$650,000
$700,000
$750,000
$800,000
$850,000
$900,000
$950,000
$1,000,000
$1,250,000
$1,500,000
$1,750,000
$2,000,000
$2,500,000
$3,000,000
$4,000,000
$5,000,000
$6,000,000
Max Price
Any Price
$25,000
$50,000
$75,000
$100,000
$125,000
$150,000
$175,000
$200,000
$250,000
$300,000
$350,000
$400,000
$450,000
$500,000
$550,000
$600,000
$650,000
$700,000
$750,000
$800,000
$850,000
$900,000
$950,000
$1,000,000
$1,250,000
$1,500,000
$1,750,000
$2,000,000
$2,500,000
$3,000,000
$4,000,000
$5,000,000
$6,000,000
!SearchBar.min!
Any
200 Sqft
300 Sqft
400 Sqft
500 Sqft
600 Sqft
700 Sqft
800 Sqft
900 Sqft
1,000 Sqft
1,100 Sqft
1,200 Sqft
1,300 Sqft
1,400 Sqft
1,500 Sqft
1,600 Sqft
1,700 Sqft
1,800 Sqft
1,900 Sqft
2,000 Sqft
2,500 Sqft
3,000 Sqft
3,500 Sqft
4,000 Sqft
4,500 Sqft
5,000 Sqft
6,000 Sqft
!SearchBar.max!
200 Sqft
300 Sqft
400 Sqft
500 Sqft
600 Sqft
700 Sqft
800 Sqft
900 Sqft
1,000 Sqft
1,100 Sqft
1,200 Sqft
1,300 Sqft
1,400 Sqft
1,500 Sqft
1,600 Sqft
1,700 Sqft
1,800 Sqft
1,900 Sqft
2,000 Sqft
2,500 Sqft
3,000 Sqft
3,500 Sqft
4,000 Sqft
4,500 Sqft
5,000 Sqft
6,000 Sqft
2941 Cuthbert Pl
Bed: 4
Bath: 2
Price: $419,900
SOLD BY
This 4 bed, 2 bath half duplex is located on a quiet cul de sac. Hardwood floors in living and hallway, appear thick enough to refinish. Fridge, stove, dishwasher and washer, dryer are included. Fully fenced backyard. Walking distance to many shops and services and a short drive or bike ride to any and all levels of shops services, restaurants and amenities. Bus access just outside cul de sac.
Listed by Sutton Group West Coast Realty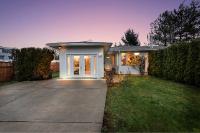 4221 Douglas St
Bed: 5
Bath: 4
Price: $730,000
SOLD BY
Welcome to 4221 Douglas St. In this home you will find 5 bedrooms 4 bathrooms with a completely renovated interior. All you have to do is move in. Upon entering the main floor you will find an open living area, dinning room and a fully renovated kitchen with stainless steel appliances including a smart fridge. Continued on to the top floor is three generous sized bedrooms, Master bedroom with 4pc ensuite, add...
Listed by Pemberton Holmes - Cloverdale
3260 Cedar Hill Rd
Bed: 3
Bath: 1
Price: $675,000
SOLD BY
Centrally located in the Cedar Hill area, this affordable 2 - 3 BR / 1 bath home features 1619 sf on 2 levels. The main level offers a functional floor plan with 2 bedrooms, wood + carpeted floors, a nice large kitchen with dining area, lead french doors that lead to a lovely Living room with wood-burning fireplace. There is also a nicely redone bathroom. Downstairs, you'll find a good size basement wit...
Listed by RE/MAX CAMOSUN
Consulting a REALTOR®
REALTORS® are members of The Canadian Real Estate Association who subscribe to a Code of Ethics and Standards of Business Practice. Members of the Victoria Real Estate Board are members of both the British Columbia and Canadian Real Estate Associations.
The following is a list of services you can expect to receive from a REALTOR® when you buy a home:
A REALTOR® will fully explain the details of your working relationship (called "agency") so that you are clear as to when a REALTOR® is working for you or for the seller.
A REALTOR® has access to hundreds of current listings of homes for sale because of a co- operative system called the Multiple Listing Service® (MLS®).
A REALTOR® can provide you with a customized list of homes that best meet your needs -- size, style, features, location, proximity to schools, shopping, etc. - and then make arrangements for you to view those homes that appeal to you the most.
A REALTOR® will help you determine how big a home you can afford.
REALTORs® are familiar with the local lending market and can offer helpful advice.
A REALTOR® has no emotional ties to any type or style of home and can be objective in pointing out the merits of one home over another.
A REALTOR® will have information on zoning changes, taxes, utility costs and school and recreation services that could affect your decision to buy a home in a specific area.
A REALTOR® will assist you in negotiating the terms of your purchase, which can be a nerve- wracking process for someone who is not experienced in negotiating.
A REALTOR® will advise you of the legal process required in obtaining title and taking possession of your property; the costs associated with buying a home such as insurance, mortgage registration and legal fees will be explained in detail.
Source: Victoria Real Estate Board 2015
Selling Your Home - Why it Pays to Use a REALTOR®
Before selling your home, you will need a clear understanding of the legal issues and potential pitfalls. One wrong action could result in a lot of cost and frustration, which is why it is essential to have a REALTOR® working with you, as he or she will make the sale of your home a successful and satisfying experience.
Greater exposure
REALTORS® use the Multiple Listing Service® (MLS®) to give your home maximum exposure. MLS® is a computer-based system that relays valuable information about your home to hundreds of REALTORS® and potential homebuyers.
Setting a price
Setting a price for your home is an important but difficult process. Again, this is where the services of a REALTOR® prove invaluable. REALTORS® have the experience to help you understand how the market works and decide upon a realistic price that meets your goals. REALTORS® also pre-screen potential buyers to make sure only those who are serious and financially qualified view your home.
REALTORS® will also develop a marketing plan to help your property receive maximum exposure. This will likely include placing your home on the MLS® system and placing a "For Sale" sign on the front lawn. The plan will likely also include arranging open houses for other REALTORS® and potential buyers, and developing advertisements and feature sheets/mailers to market your home.
Once you have accepted an offer to buy your home, your REALTOR® will help ensure that all the proper paperwork is completed. He or she will also make sure that both parties meet the necessary conditions outlined in the agreement.
Why working with a REALTOR® makes sense
When you work with a REALTOR® you will likely get a better price for your home than if you try to sell it yourself. Apart from the financial benefits, however, there is an extra measure of comfort and security that comes from having a REALTOR® on your side. Remember that REALTORS® are governed by a code of ethics and standards of business practice. They have also been trained and licensed under the provincial Real Estate Services Act to assist in transactions involving real property. When it comes to buying or selling property, using a REALTOR® just makes sense.
Source: Victoria Real Estate Board 2015
Rahat's (Rachel's) Biography
Over the years Rahat (Rachel) has helped many satisfied Buyers and Sellers archive their goals.
She loves what she does and it shows. Award wining, she is dedicated to her clients and career that suits her perfectly. Her longterm thinking makes sure her clients are before, during and most importantly after their purchase/sale happy with their decisions.
Her hard work, professionalism, friendly and non pushing way makes clients usually become friends with her.
Rachel graduated in 2006 from Handelskammer-Hamburg in Germany with a Diploma in Wholesale Importing / Exporting. A proven entrepreneur, she launched two successful businesses in the fashion industry, both before the age of twenty-seven.
Besides English, Rachel is fluent in German, Hindi, Urdu, Dari and Farsi. Not only does she speak these languages, but she also understands the culture, the values and the beliefs of the people of Germany, India, Pakistan, Afghanistan, Iran, and of course, Canada.
Her goal-oriented nature ensures that she is never resting on her laurels. She works hard to achieve success at every project she takes on. She will aggressively market your home using social media and traditional methods, and utilize her wide professional network of business and personal contacts, not just in Canada but around the world.
Rachel is a born negotiator -- she excels at getting the best possible outcome for her clients. Her integrity, enthusiasm and confidence, as well as her attention to detail are what makes people want to work with her. Your property is halfway to being sold the day you sign with her. Give Rachel (Rahat) a call today.
Languages: English, German, Hindi, Urdu, Dari, Farsi
!Home.view_full_search_screen!